Welcome to our new website!
21th April 2012 | By Steve Collins
Welcome to the Pro Secrets new website where you will find our expanded product range we've been working on for the last 6 months. We are happy to announce our new partnership with Golf Graffix, a leader in golf visualisation products. Pro Secrets is now a channel partner for Australia, Asia, China and Japan regions. We now offer golf clubs innovative ways to connect to their targeted audience by utilising;
Smart phone devices
Social media
3D golf course flyovers
3D graphically rich yardage books.
All our products are geared towards becoming cost positive, and puts your golf course on the cutting edge of technology.
Two Events to Go
18th March 2012 | By Michael Etherington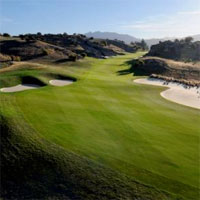 Only NZPGA and China Open (April 19-22, leave April 8) to go before a well earned break. The last seven months have been crazy and sadly the golf has suffered. I was going to win the US Masters this year too! The sacrifices one makes.
I have not played The Hills but am looking forward to mapping it out and while currently at 10th alternate I am not much of a chance to play, I can look back at JD in '91 and fantasise.
Craig Palmer from The Hills has graciously organised my accommodation this week that turns out to be a teenager's getaway above a garage. How could he know me so well just via email?!
I'm going to try and find some nice restaurants and café's, I know how you boys like your culture. See you over there.