15 CLUB CADDY – A Matter Of Survival
Posted On 29th June2012 | By Simon Clarke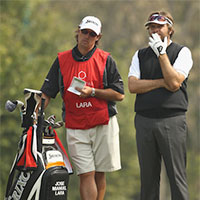 The talk this week around world golf tours will undoubtedly be the 15 club caddy incident at the BMW International Open in Germany last week. Here on the Japanese Tour the chatter began on the bullet train between pros and caddies as the news filtered through on the internet at the conclusion of the Mizuno Open tournament, won in convincing fashion by Australia's Brad Kennedy.
When a story like this hits the airwaves on a golf tour, many questions immediately leap to mind for players and caddies alike, but the questions asked internally of each differ markedly according to whether you are a player or a caddie.
Why A Professional Golfer Will Use A Yardage Book
Posted On 15th February 2012 | By Simon Clarke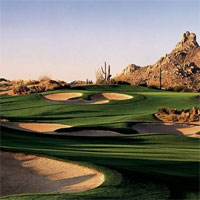 All professional golfers are seeking any advantage to maximise their scoring potential during tournament play, as long as that advantage is within the rules of the game. The yardage book is an essential tool that all professional golfers use and is one of the first items they acquire when arriving at a golf course at the start of a tournament week. Professional caddies also arm themselves with the yardage book and spend hours on the golf course prior to their pro's arrival familiarizing themselves with the book and the layout of the course. Many pros and caddies make their own extensive notes within the book before the tournament starts.